2021 NERA CONFERENCE
52nd Annual Conference October 13-15, 2021

Virtual
Using Data to Solve Education's Challenges

Thank you for visiting our webpage for the annual conference. Please check out the Call for Proposals, as well as some of the featured sessions we plan to offer during this year's conference. Assorted additional key links are below:
We have been continuously tracking public health updates, members' feasibility and willingness to travel, and ways to ensure a cohesive conference experience for all attendees. Based on this information the 2021 NERA Conference Team has decided to hold a
VIRTUAL
conference October 13-15, 2021. Additional information surrounding this decision is available
HERE
. We thank you for patience and support in making this difficult decision and hope to "see" you at the conference.
Call for conference proposal reviewers!
NERA is a volunteer-based organization. If you want to help the conference as a proposal reviewer please go
here
.
NERA Conference Co-Chairs
Hank Johnson, Haifa Matos, Liz Spratto, and Jonathan Steinberg
nera.cochairs@gmail.com
---
KEYNOTE SPEAKERS:
Wednesday, October 13
-
Sarah Cohodes
, Associate Professor of Economics and Education, Teachers College,
Columbia University
Thursday, October 14
-
Jennifer Bell-Ellwanger
, CEO,
Data Quality Campaign
INVITED PANEL:
Thursday, October 14
- Perspectives on Incorporating Institutional Data into P-20 Infrastructure, Research, and Policy
Moderator: Heather Kelly, University of Delaware
Panelists:

Jennifer Bell-Ellwanger, CEO, Data Quality Campaign;
Lynn Letukas, Senior Director, Global Academic Programs and Certifications, SAS;
Kate Akers, Assistant Vice Chancellor, Advanced Data Analytics Shared Services, Pennsylvania State System of Higher Education

INVITED SYMPOSIUM:
Date TBD
- Developing Intercultural and Global Competencies for Teachers through Global Education

FEATURED WORKSHOPS (Dates TBD):

FEATURED SYMPOSIA BY THE EDUCATORS-AS-RESEARCHERS COMMITTEE:
Date TBD - Inquiry Strategies for Life-Long Learning - Moderator: Marcia A. B. Delcourt


Data-Driven Feedback and Coaching to Improve Inquiry Skills of Preservice Teachers within a Mixed-Reality Simulation (Wes J. DeSantis & Marcia A. B. Delcourt)

Music Teacher Perceptions of Inquiry-Based Learning in the Secondary School Music Ensemble Classroom (Douglas Coates, Frank LaBanca, & Joseph Abramo)

An Exploration of Student-Directed and Teacher-Directed Inquiry Learning on Creative Problem Solving, Critical Thinking, and Civic Responsibility (Stephanie L. Bell & Marcia A. B. Delcourt)

Inquiry in Music Education: Theory and Practice (Joseph Abramo & Rex Sturdevant)

Developing an Inquiring Community of Practice with a Focus on STEM and Global Studies (Frank LaBanca)


Friday, October 15 - Habits of Mind - Moderator: Bena Kallick


The Impact of Habits of Mind: An Exploratory Study (Julio Vazquez)

The Relationship Between Habits of Mind and Performance Task Achievement in an International School in South-east Asia (Philip G. Muscott)

STAR: Supporting Teachers as Researchers (Fostering data-informed reflection in a pandemic; Priscila Torres & Damian Bebell)

---
SPEAKERS' BIOGRAPHIES:
Sarah Cohodes (Keynote Speaker)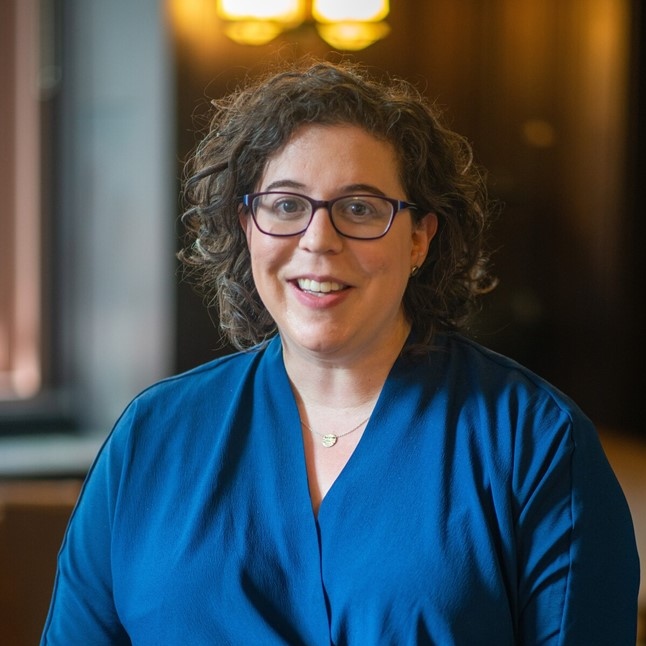 Sarah Cohodes
is an Associate Professor of Economics and Education at Teachers College, Columbia University. She is also a Faculty Research Fellow at the National Bureau of Economic Research, a Faculty Affiliate at the Abdul Latif Jameel Poverty Action Lab, and a Faculty Affiliate at the MIT School Effectiveness and Inequality Institute. She is a co-editor at the Journal of Policy Analysis and Management. Her research uses quantitative causal inference methods to evaluate policies and programs that are intended to increase access to high-quality education. She is particularly interested in how young people and their families make choices about education and how school and college quality interact with those decisions. She holds a Ph.D. in Public Policy from Harvard University, an Ed.M. in Education Policy and Management from the Harvard Graduate School of Education, and a B.A. in Economics from Swarthmore College.
navigate to top of page
Jennifer Bell-Ellwanger (Keynote Speaker & Invited Panelist)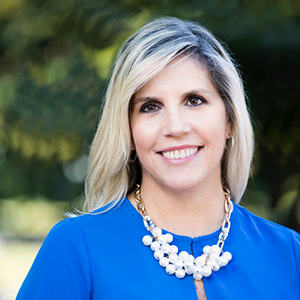 Jennifer Bell-Ellwanger
is the President and CEO of the Data Quality Campaign, a nonprofit policy and advocacy organization leading the effort to ensure that educators, families, and policymakers are empowered with quality information to make decisions that ensure students excel.
Prior to DQC, Jennifer served at the US Department of Education first as director of the Policy and Program Studies Services and later as Acting Assistant Secretary for the Office of Planning, Evaluation, and Policy. In these roles, Jennifer led a team of researchers and policy analysts to provide analytic support and research expertise to enable department staff to make evidence-based decisions, inform policy development by analyzing data, and conduct objective reviews of department products, all with an eye to making informed decisions that benefit America's students.
After beginning her career as a kindergarten and first-grade teacher in Bronx, New York, working directly with underserved students, Jennifer brought her classroom experience to the central office of the New York City Department of Education, where she served as senior advisor to the chancellor and executive director of research and policy support. In 2012, Jennifer joined Baltimore City Public Schools first as chief achievement and accountability officer and then as the interim chief of staff for the Baltimore City Public Schools, leading the district through a change of administration while continuing to help it stay focused on student achievement.
navigate to top of page
Heather Kelly (Moderator, Invited Panel)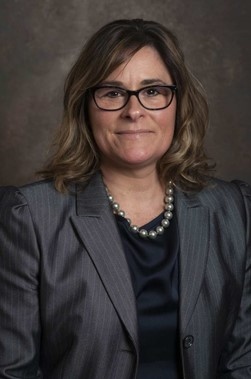 Heather Kelly
has been with the University of Delaware since 1998. Her areas of expertise include institutional effectiveness and faculty workload. She has published four chapters on the latter topic including a chapter in
The Handbook of Institutional Research
. She has taught graduate level courses focusing on
Planning, Governance, and Finance in Higher Education
and
Analyzing Faculty Workload, Performance and Compensation
. She serves as the Accreditation Liaison Officer (ALO) and an Evaluator for the Middle States Commission on Higher Education (MSCHE). She is the President of the Association for Institutional Research (AIR), past Board Treasurer of AIR, and past President and Treasurer of the North East Association for Institutional Research (NEAIR). She was the recipient of the 2015 NEAIR Distinguished Service Award. She received a doctoral degree in Educational Leadership from the University of Delaware, a master's degree in Higher Education Administration from the University of Pennsylvania, and a bachelor's degree in Geology from Smith College. She is also a graduate of the HERS (Higher Education Resource Services) Bryn Mawr Summer Institute.
navigate to top of page
Lynn Letukas (Invited Panelist)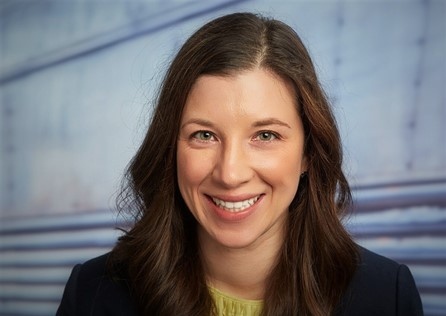 Lynn Letukas
is Senior Director of Global Academic Programs and Certifications at SAS Institute. She leads an organization that develops and delivers scalable academic and workforce solutions, including supporting postsecondary programs and faculty in teaching and learning analytics as well as working to align college-career pathways in data science and analytics and help improve student outcomes. Lynn also leads the SAS' global certification program which develops credentials and exams to validate analytics skills.
Prior to joining SAS, Lynn was a research scientist at the College Board where she led large-scale evaluations and impact and content validity studies for the SAT and Advanced Placement programs, and faculty at the University of Wisconsin-La Crosse. She is co-editor of
Measuring Success: Testing, Grades and the Future of College Admissions
(2018) and author of
Primetime Pundits: How Cable News Covers Social Issues
(2014). She received her PhD from the University of Delaware in Sociology with a focus on quantitative research methods and statistics.
navigate to top of page
Kate Akers (Invited Panelist)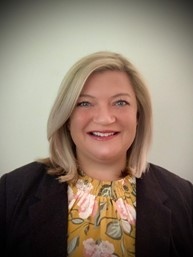 Dr. Kate Shirley Akers
joined the State System in January of 2019 as the Assistant Vice Chancellor for Advanced Data Analytics. In this role, she serves as an advisor to the Chancellor and oversees the work of the Advanced Data Analytics Shared Service team. She and her team work closely with university staff and faculty to collect accurate, timely data and create actionable research and reports for the System.
Prior to joining the State System, Dr. Akers led the work of the Kentucky Center for Statistics (KYStats), Kentucky's comprehensive, centralized, longitudinal data system. KYStats is responsible for producing meaningful, actionable statistics on Kentucky's education and workforce system. She received national recognition as an education data strategist and thought leader in the areas of longitudinal data and data governance.
navigate to top of page
David M. Moss (Chair, Invited Symposium)
David M. Moss,
Ph.D., is an Associate Professor on the faculty of the Neag School of Education at the University of Connecticut. Specializing in curriculum studies and internationalizing U.S. teacher education, his current research interests are in the areas of education abroad program design & assessment and culturally sustaining pedagogies. As a scholar, he has published numerous articles and reform-minded books, including Preparing Classroom Teachers to Succeed with Second Language Learners (Routledge, 2014); Reforming Legal Education: Law Schools at the Crossroads (IAP, 2012); Critical Essays on Resistance in Education (Peter Lang, 2010); Interdisciplinary Education in an Age of Assessment (Routledge, 2008); Portrait of a Profession: Teachers and Teaching in the 21st Century (Praeger, 2005, 2008); and Beyond the Boundaries: A Transdisciplinary Approach to Learning and Teaching (Praeger, 2003). He was named a Teaching Fellow at the university, the highest honor awarded for instructional excellence and leadership. Dr. Moss has served as a keynote and featured speaker at scholarly societies, universities, and national/international conferences. He has extensive curriculum development and assessment experience and directs the Neag School of Education London Study Abroad program.
navigate to top of page
Jon Simmons (Discussant, Invited Symposium)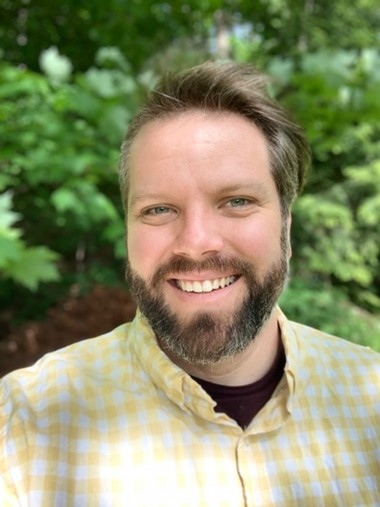 Jon Simmons
is a doctoral student at the University of Connecticut, Neag School of Education, Department of Curriculum and Instruction. His research interests include internationalization of teacher education and the development of intercultural competence, human rights education in elementary schools, and discussion and dialogue in the classroom. He has worked as an elementary school teacher both in the United States and abroad and brings his extensive international experience to his instruction and research.
navigate to top of page
Laura Baecher (Presenter, Invited Symposium)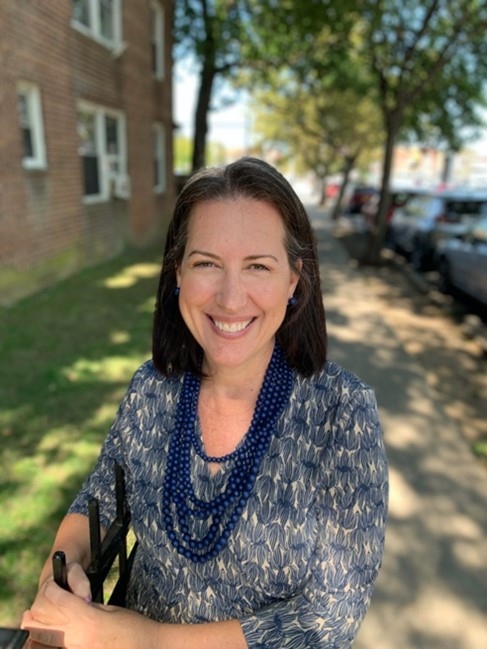 Dr. Laura Baecher
is Professor of TESOL at Hunter College, City University of New York. Her research interests and publications relate to teacher education including educational technology in teacher learning, observation and coaching for English language teaching, and professional development in TESOL. Her recent books are
Study Abroad for Pre- and In-Service Teachers
and
Video in Teacher Learning: Through their Own Eyes.
She has served as the TESOL International's Teacher Education Interest Section Chair, The AERA Division K Classroom Observation SIG Chair, and as an English Language Specialist for the US Department of State.
navigate to top of page
Helen Marx (Presenter, Invited Symposium)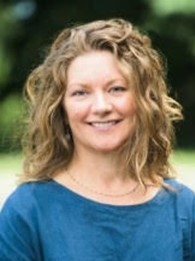 Helen A. Marx
is Professor of Curriculum and Learning, College of Education, Southern Connecticut State University in New Haven, CT. Her research focuses on the design of study abroad program design to support intercultural development for pre-service teachers. Marx has worked on a number of initiatives with NAFSA: Association of International Educators to support efforts to internationalize teacher education.
navigate to top of page
Aront
é
Bennett (Workshop Leader)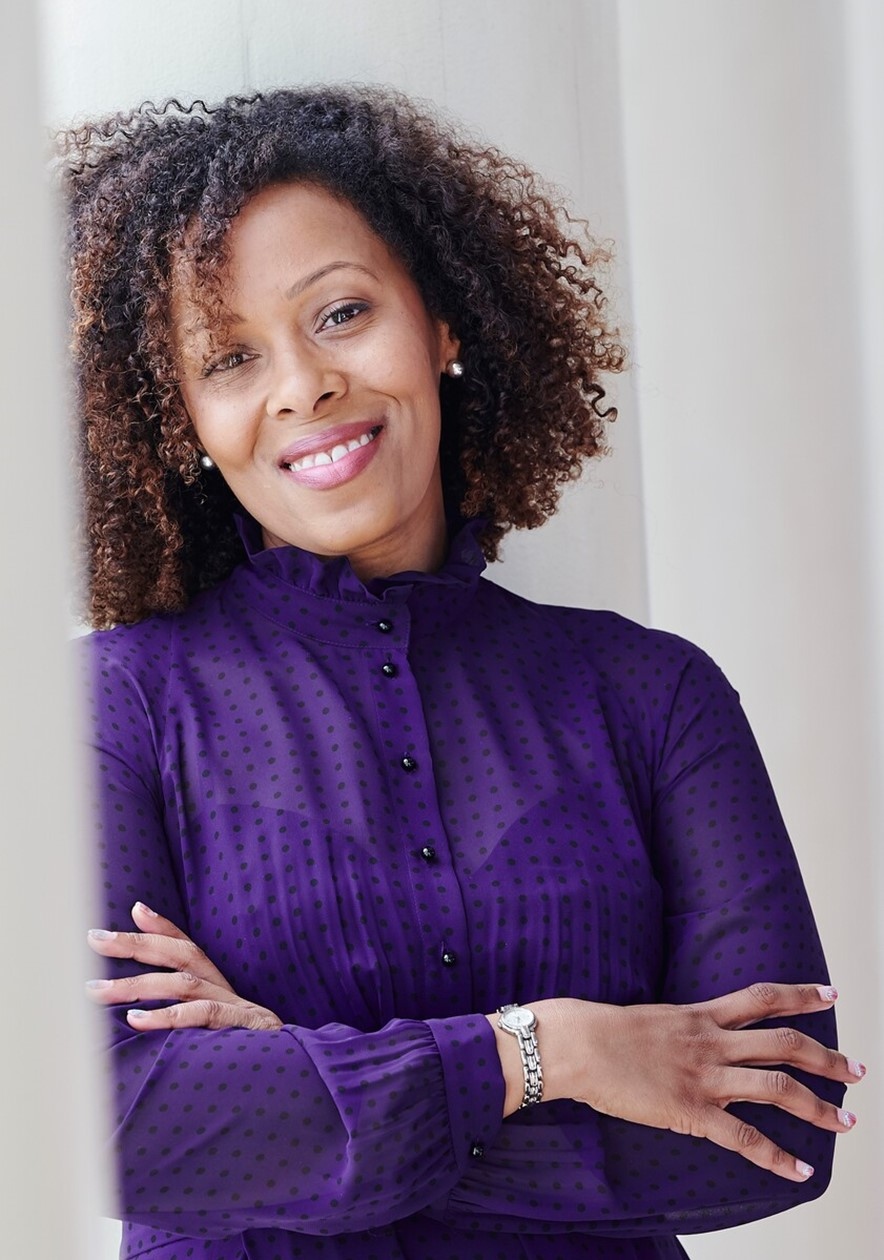 Dr. Aronté Bennett
is an Associate Professor of Marketing and the Associate Department Chair of the Marketing & Business Law Department at Villanova University's School of Business (VSB). She received her BS and MBA from Florida A&M University, and her Ph.D. from New York University. For more than a decade, she has offered undergraduate and graduate courses on market research and consumer behavior. Her research focuses on marketplace access, race in the marketplace and vulnerable consumers; the findings from which have been published in the Journal of Consumer Psychology, the Journal of Public Policy and Marketing and the International Marketing Review. Dr. Bennett also serves as a Faculty Director in VSB's Office of Diversity, Equity, and Inclusion and as a Liaison for the Center of Marketing and Consumer Insights.
Aronté firmly believes that civic engagement is a responsibility to which we are each beholden. She is the President of The Junior League of Philadelphia, Inc. (JLP). Founded in 1912, JLP has more than 700 members and is dedicated to the development of women and community improvement. Dr. Bennett is also a member of the Board of Directors of the Fund for the Water Works, an organization committed to instilling an appreciation for the connections between daily life and the natural environment at the historic site of Fairmount Water Works, the nation's first urban water supply system.
navigate to top of page
Felice D. Billups (Workshop Leader)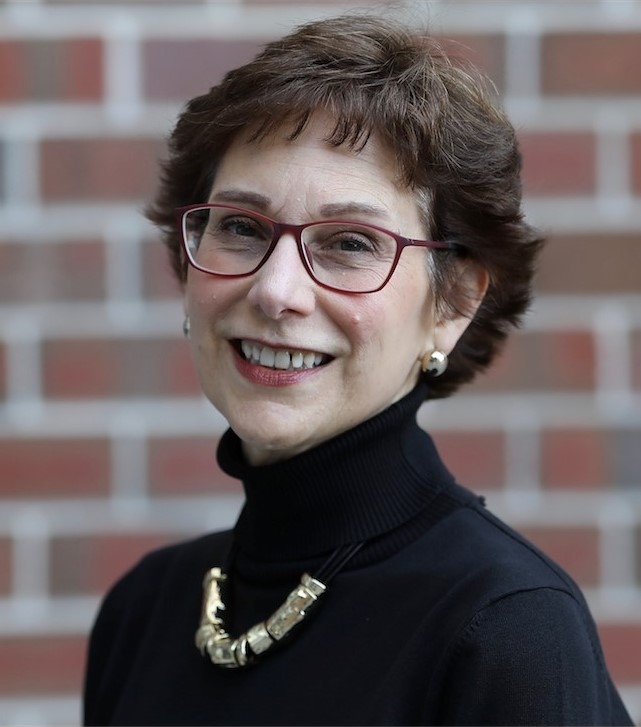 Felice D. Billups is a Professor in the Educational Leadership Doctoral Program at Johnson & Wales University, where she teaches educational research and organizational behavior courses, specializing in qualitative and mixed methods research applications, and organizational culture studies.
Billups earned her Ed.D. in Higher Education Administration from George Peabody College at Vanderbilt University; her M.A. in Higher Education Administration from RI College; and her B.A. in Fine Arts History from Tufts University.
Dr. Billups is the author of
Qualitative Data Collection Tools: Design, Development, and Applications
, released by Sage Publications in January, 2020.
navigate to top of page
Christine Stevens (Workshop Co-Leader)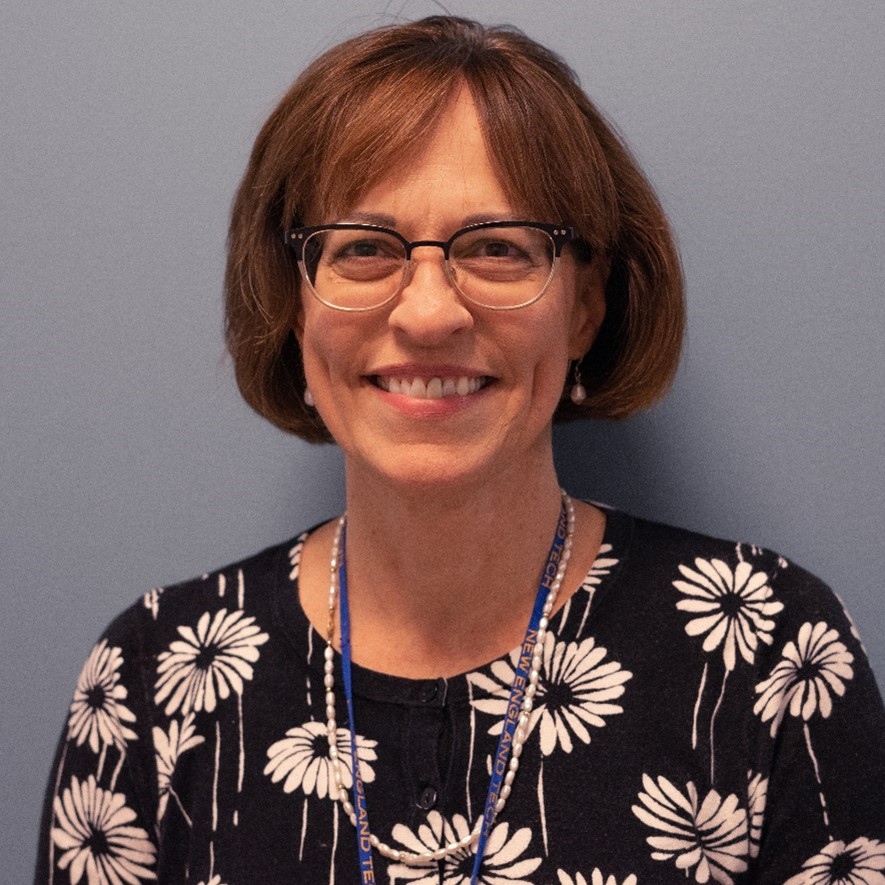 Christine Stevens
is Professor and Department Chair of Business Management at New England Institute of Technology. After an early career in sales and marketing for companies including NCR Corporation and GE Lighting, she transitioned into higher education. For the past several years, she has designed and taught marketing courses, among other business-related subjects, to share her practical experience with students.
navigate to top of page
Heather Harris (Workshop Co-Leader)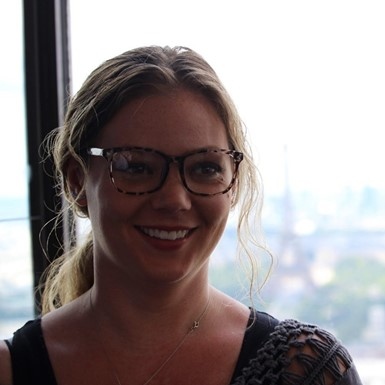 Heather Harris
is a Data Scientist/Psychometric/Statistical Consultant working in the entertainment and education technology industries. While serving as a consultant for Solstice Studios, she worked on building statistical models for microtargeting audiences using various social media platforms for the movie Unhinged, which was the first widely released film following the onset of the pandemic. Currently, she works to coordinate similar microtargeting efforts for several entertainment brands and maximize social media brand interactions.
navigate to top of page
Monica Erbacher (Workshop Co-Leader)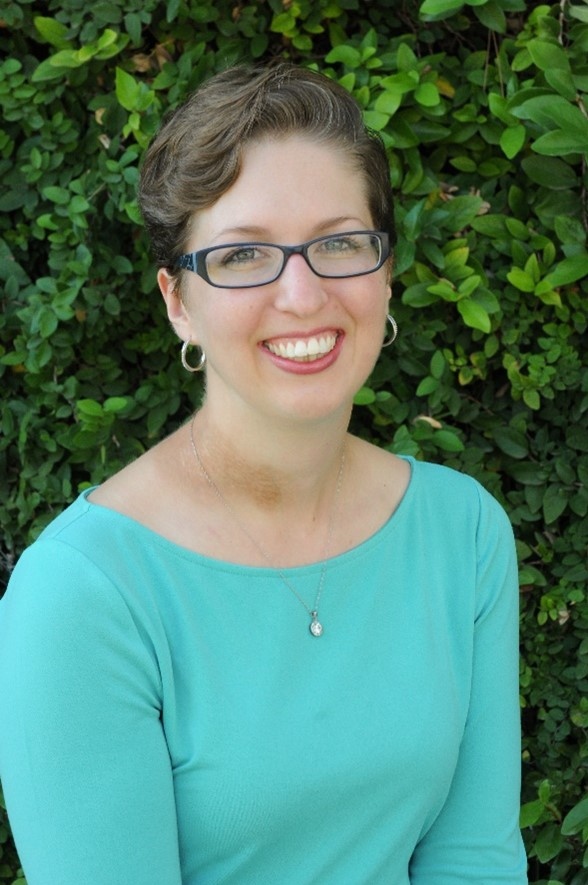 Monica Erbacher
(she/her) is an Assistant Professor in the Department of Educational Psychology, College of Education, at the University of Arizona. Trained as a quantitative psychologist, Monica teaches introductory (e.g., t-test, regression) through advanced (e.g., HLM, factor analysis, measurement theories) graduate statistics courses, all of which use R. Her research explores common attitudes in current generations of college students, such as academic entitlement, and how those attitudes may be misunderstood. More recently, Monica has taken interest in critical quantitative methods, using quantitative methods more responsibly by incorporating principles and techniques common in diversity, inclusion, equity, and critical research.
navigate to top of page
James Smith (Workshop Co-Leader)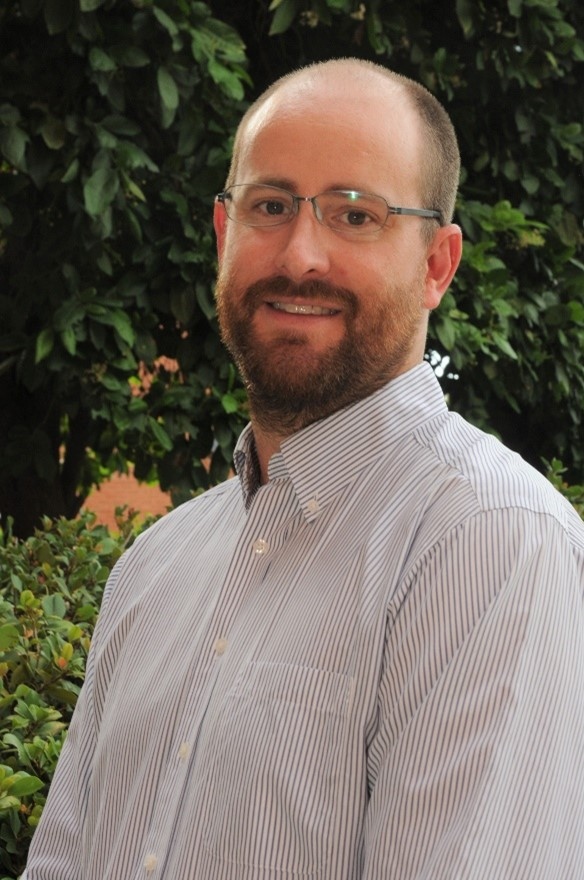 James Smith
(he/him) is a doctoral candidate in the Department of Teaching Language and Sociocultural Studies, College of Education, and a Masters student in Data Science and Statistics at the University of Arizona. His interdisciplinary research leverages insights from the cognitive sciences to explore current methods and new approaches to investigate teaching, in particular, mathematics teaching practice. Currently, James is working on his dissertation exploring evidence for interpretation and validity arguments of a novel measure of primary and secondary mathematics teaching practices.
navigate to top of page
Sergio Castro (Workshop Co-Leader)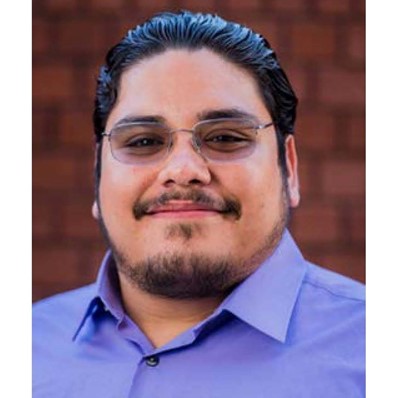 Sergio Castro
(he/him) is a Ph.D. student in the Department of Educational Psychology, College of Education, at the University of Arizona. Sergio is minoring in statistics and is a graduate teaching assistant for introductory and advanced statistics graduate courses. The entry-level course utilizes a mix of R and SPSS (primarily R) to instruct students in t-tests, regression, and data management. The more advanced course focuses on factor analysis, canonical correlation, and discriminant function analysis using R. Sergio's research varies but includes identifying the effectiveness of learning strategies such as example generation, exploring academic entitlement measures and academic entitlement's underlying mechanisms, and non-traditional student success and access to/in higher education. He seeks to explore the academic entitlement and other measures' measurement invariance across groups to ensure equitable representation and interpretation in research.
navigate to top of page