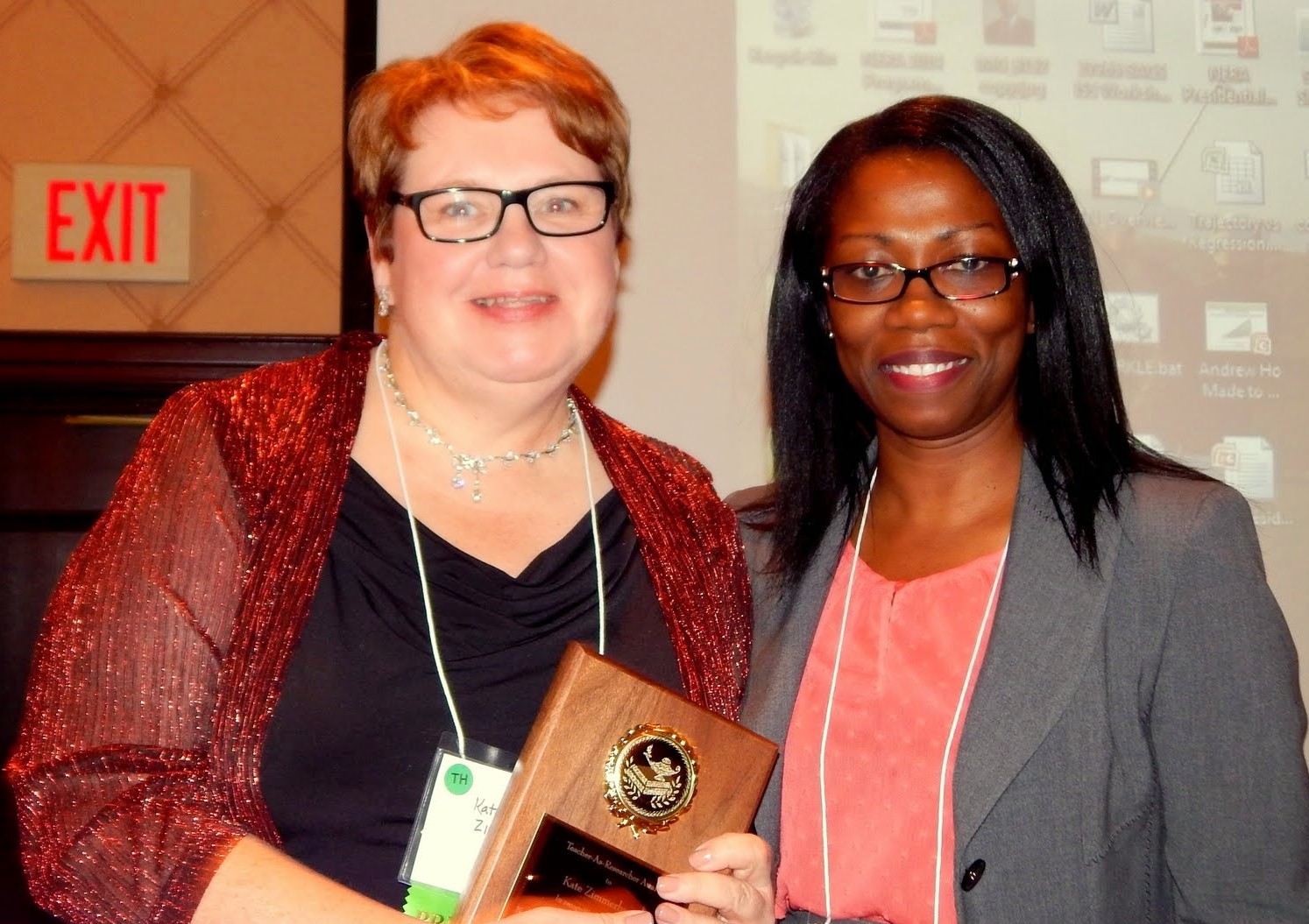 Teacher-as-Researcher Award
The 2014 Teacher-as-Researcher award recipient is
Kate Zimmerbaum
, an 8th grade Language Arts Teacher.
Her research question was "Will the Introduction of a Critical Questioning Technique and the Toulmin Model Improve the Argumentative Essay Writing Scores of Students in an Eighth Grade English Language Arts Class?"
The study explored students' ability to examine and analyze data in order to come to conclusions for argumentative writing. The teacher-researcher implemented instruction in a critical questioning strategy and the Toulmin model of argument in order to help nine eighth-grade English language arts students develop the requisite skills to develop logical, reasoned arguments based on analysis of data. Over a six week period, students read a number of texts in a variety of genres and developed written arguments in response to their readings. It is suggested that this approach to teaching argumentative writing can increase student proficiency in producing well-reasoned arguments. Data was collected through pre- and posttest writing scores and a simple scaled student attitudinal survey. The results of this study indicated that critical questioning strategies and the Toulmin model can, indeed, be an effective strategy when trying to improve the quality of students' argumentative writing.