NERA Thomas F. Donlon Memorial Award
for Distinguished Mentoring, Dr. Frank Daniello

by Marcia A. B. Delcourt, 2019 Chair
Thomas F. Donlon Memorial Award for Distinguished Mentoring
Western Connecticut State University, Danbury, CT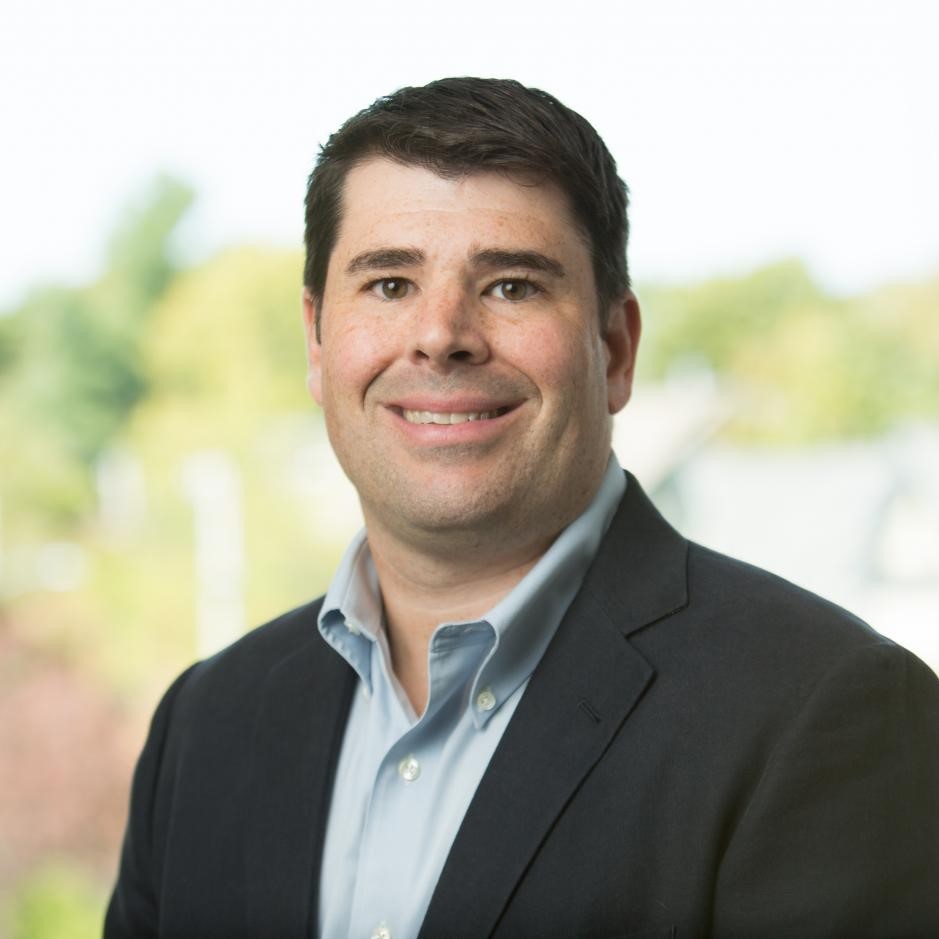 The Northeastern Educational Research Association (NERA) presented its Thomas F. Donlon Memorial Award for Distinguished Mentoring on October 17, 2019 at the organization's 50th Anniversary Conference in Trumbull, CT. This award was established in 2000 to recognize Tom Donlon's long and valued contributions to NERA, particularly as a mentor to so many colleagues. Since then the award has been presented annually to NERA members who have demonstrated distinction as mentors who have guided both colleagues and students toward productive paths in their careers and as educational researchers.
The recipient for this year's award is Dr. Frank Daniello from Lesley University in Cambridge, Massachusetts. Dr. Daniello was unanimously selected for this prestigious NERA award by a three-member committee chaired by Dr. Marcia Delcourt from Western Connecticut State University (WCSU) in Danbury, Connecticut. Co-members of the committee were Dr. Jody Piro also from WCSU and Dr. Craig Wells from the University of Massachusetts. A letter of nomination accompanied by four letters of support provided ample details for the committee members to make their decision.
Frank, as he prefers to be called, is a professor of undergraduate students in a teacher certification program and is also the Coordinator of Educational Assessment. He has served as a mentor to both his colleagues and students throughout his career. One of his students commented, "As a former classroom teacher, Frank not only talks about differentiating lesson plans and creating positive student–teacher relationships but enacts these beliefs in his own teaching, advising, and interactions with his colleagues. One area of his ongoing research is to observe and analyze the effects of student–faculty partnerships." Frank's students believe he exemplifies the most favorable characteristics found in these partnerships and provide evidence that both his demeanor and interactions corroborate research results about mentors. For example, to be considered as a mentor, there are a few ground rules.
First, a mentor should have a passion for the topic related to the mentorship. A mentor needs to have a deep and rich understanding of a field of study and want to share this information, whether the mentor is assigned a mentee or the person chooses the mentor.
As one student commented, "As an aspiring teacher myself, I see my love for education reflected in the effort and passion that Frank puts into every class and every meeting with students. Not only does he provide tangible tools his students can use in their own teaching practice, but he challenges his students to make these tools their own. My peers and I leave his classes feeling more prepared, but also excited and proud to enter the teaching profession."
A second characteristic of a mentor is that this individual should have a genuine interest in supporting the goals of those who are being advised or mentored and have a genuine interest in expanding the horizons of these individuals.
Frank encourages his students to make presentations at professional conferences such as NERA. As one student explained, "My research endeavors with Frank are not unique, as he pushes all of his students to research their passions within the world of education then share their findings with the greater education community. To ensure his students have this unique opportunity, Frank developed a program called the "Genius Hour" at Lesley University. In his introductory course for aspiring teachers, Frank encourages his freshmen to investigate research topics within education. This past year, his students who engaged in the "Genius Hour" presented their findings at the New England League of Middle Schools' annual conference in Providence, RI. Frank not only encouraged them while they crafted their presentations but shared their findings with the Lesley University community and encouraged others to celebrate their efforts."
Thirdly, a mentor must be viewed as a positive role model. You are only a mentor if the other person sees you as one. Just being assigned to an advisee or being given the role of mentor doesn't necessarily make you one.
This is the way one student described Frank- as a role model. "I was lucky enough to have him as my advisor, creating a four-year plan with me and helping me create the college career I wanted. He was mindful of all aspects of my education, including my second major, study abroad plans, and licensure process. He was not only knowledgeable about the education program but the college experience altogether. On multiple occasions, he has proven he cares about his students and the journey they want to take. I am incredibly grateful to have had someone support my visions."
Finally, a mentor should want to learn from the mentee and from the mentoring process. People grow into the role of mentor and the relationship should strengthen over time.
As one student indicated, "Not only does he give feedback and guidance to his students, but he often asks his students to give him feedback. He also asked his teaching assistant to film one of his courses and critique him each week. It was very encouraging to know that he was practicing what he was teaching and that he was making sure that he was maximizing our learning experience."
Reflecting on her undergraduate experience, this coed stated, "As my peers and I enter our senior year of college, we feel more confident and prepared to teach as a result of Frank's support, encouragement and examples of best practice[s] throughout the years. It only seems fitting to nominate Frank for this particular award considering his commitment to mentorship that resulted in a student-faculty presentation at NERA's 2018 annual conference, and I have the utmost confidence that Frank lives up to the requirements and honor that the Thomas F. Donlon Memorial Award for Distinguished Mentoring represents."
Click here to read the Call for Nominations for the Thomas F. Donlon Memorial Award
Previous Award Recipients:
2018
Jody Piro
Western Connecticut State University
2017
Marcia Delcourt
Western Connecticut State University
2016
Craig Wells
University of Massachusetts Amherst
2015
Deborah Bandalos
James Madison University
2014
Lisa A. Keller
University of Massachusetts Amherst
2013
Thanos Patelis
National Center for the Improvement of Educational Assessment
2012
Steven Melnick
Alvernia University
2011
Sara J. Finney
James Madison University
2010
Stephen G. Sireci
University of Massachusetts Amherst
2009
James Carifio
University of Massachusetts Lowell
2008
Rochelle Goldberg
William Patterson University of New Jersey
2007
Dianne Zager
Pace University
2006
Scott Brown
University of Connecticut
2005
Bill Michael
University of Southern California (posthumously)
2004
No Award Given
2003
Liora Pedhazur Schmelkin
Hofstra University
2002
Kurt Geisinger
University of St. Thomas (TX)
2001
No Award Given
2000
Robert K. Gable
University of Connecticut (Emeritus)