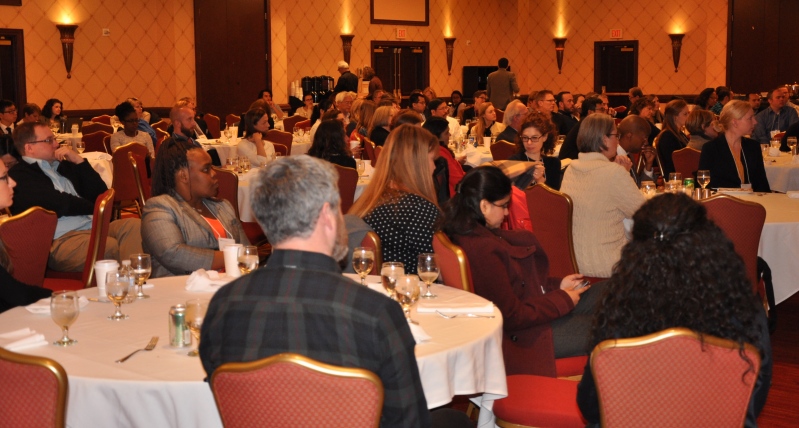 48th ANNUAL CONFERENCE
October 18-20, 2017
Trumbull, Connecticut
---
The rapid expansion and accessibility of innovative technology has altered the way we conduct standard activities and interact with the world around us. For example, some of you may be reading this on your smart phone or tablet, a feat scarcely imaginable two decades ago. Education, as we have seen, has also not been immune to the influence of technology. Perhaps the most noticeable example is how the internet has transformed the accessibility and dissemination of knowledge. In the classroom, tablets have begun to replace textbooks; smartboards have challenged the traditional whiteboard; and social media has been utilized to expand communication beyond classroom walls. Educational assessments have also evolved with those technological developments. Computer and web-based testing have largely supplanted paper and pencil exams. The wide ranging impacts of technology have provided educational researchers and professionals a plethora of new opportunities and challenges. However, the speeds at which these developments have evolved make it difficult for the research to keep up.

Although technology typically appears to provide numerous benefits, the true impact and potential unintended effects are often less understood. We wish to utilize the wealth of experience of our NERA members to further explore issues related to technology in education through the 2017 NERA conference theme: "Using Technology to Advance Education: Challenges and Opportunities".

As the conference co-chairs, we are working diligently to organize an engaging and informative conference that covers a diverse array of topics in educational research, primarily focused on technology. As such, we are excited to announce Virginia 'Ginny' Edwards as our keynote speaker. Ms. Edwards served as the editor of Education Week (http://www.edweek.org) from 1989 to 2016 and led the establishment of Education Week's digital presence. The timeframe and capacity in which she served has provided her a unique opportunity to observe the transformative impact of the technological boom on educational research and policy.

As our theme will focus heavily on innovation, we would be remiss if we kept the conference format static. Therefore, we are considering changing the established procedure of having two formal keynotes. In lieu of a second singular keynote speaker, we plan to hold a debate between leaders in the field regarding a controversial topic affecting the varied interests of NERA members.

In planning for the 2017 conference, we have been evaluating results from the 2016 post-conference survey to guide our decisions. Based on the feedback, we will be looking to incorporate several new session types that will help to diversify the topics covered at NERA. These include additional panel sessions, potential interviews, and the previously-mentioned debate session. Respondents also noted a strong desire for continued workshop sessions at the conference. In a change from previous years, we will be soliciting proposals for conference workshops, so that all members interested in presenting have an opportunity for consideration. In line with the conference theme, we also will be improving the conference app based on survey feedback, and looking for other ways we can incorporate technology and innovation into the NERA conference.
Daniel Jurich, Whitney Smiley, & Jason Kopp
2017 NERA Conference Co-Chairs