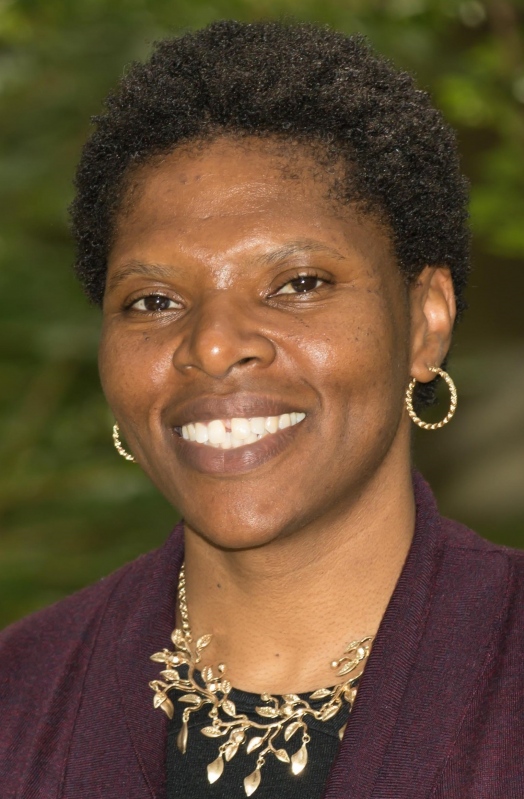 One of the benefits of belonging to an organization like NERA is that our involvement can help to foster our life-long learning, but what does it really mean to be a life-long learner? Part of it is about being open to learning new things, but the other part is seeking out opportunities to increase one's knowledge. This summer I spent some time reflecting on NERA's 50th anniversary Annual Conference theme, Transformation by Design and challenged myself to find new ways to help with my transformation and growth as an educational researcher and professional within the assessment field. This summer I discovered and listened to some new podcasts (e.g., The EdTech Podcast, Chasing Excellence), read some new books (e.g., Jobs to Be Done: A Roadmap for Customer-Centered Innovation), as well as returned to books that I have read in the past (e.g., Getting Things Done). In this day of open educational resources, there are many resources at our fingertips to continue our learning beyond our formal schooling. Whether you are currently a graduate student still engaging in coursework or a long-standing professional in the field with decades of experience, we should all be thinking about our individual transformations, as well as the transformations taking place within our respective fields and ask ourselves, what are we doing to contribute? It is not easy. In addition, transformation can be uncomfortable, but there is nothing comfortable about growth, development, and transformative change. So, let's get uncomfortable!

This year's conference co-chairs, Alejandra Garcia, Paola Heincke, and Bridget Thomas have spent the past year planning an awesome conference to commemorate the 50th anniversary Annual Conference. They will provide conference highlights later in the newsletter, so I don't want to steal their thunder. However, I want to let you know that Unconference is coming to NERA! Some of you may have had an opportunity to attend an unconference or an unconference session at a more structured conference. This year, we have set aside time for unconference sessions. For those of you who have never heard of or attended an unconference, an unconference is participant-driven (as opposed to driven by the meeting organizer). Typically, at an unconference, the attendees at the beginning of the meeting create the agenda for the session. Anyone who wants to initiate a discussion on a topic can claim a time and space. When you pick up your registration materials, you will have the opportunity to suggest a topic for the unconference session or endorse the convening of an already proposed topic. By coming together to discuss a topic of interest, it can lead to collaborations on future projects. It also allows for discussion of topics that may not be represented in the formal program. After looking through the conference program (which will be released in September), think about whether there are any topics about which you would like to discuss and bring your ideas with you to the conference. I am looking forward to these sessions and the ensuing discussions.

Whenever I attend a conference, I always wonder why the particular invited speakers were selected. In that spirit, I wanted to share my "why." Each of the invited speakers for this year's annual conference is a person whom I have personally found to be transformative in their respective fields, while also reflecting the backgrounds and interests of the NERA membership and the broader fields of educational research and measurement.

Each of our three keynote speakers has been leading transformation within their respective areas of specialization. On Wednesday, October 16th, Dr. Monika Williams Shealey will talk about the transformational work that she has done at Rowan University. I met Dr. Shealey when we were on faculty in the College of Education at Florida International University. At that time, Dr. Shealey spoke about her goals to become the dean of a college of education and be a champion for change. Dr. Shealey's accomplishments include establishing the Center for Access, Success, and Equity (CASE) in the College of Education at Rowan and founding Project IMPACT (Increasing Male Practitioners and Classroom Teachers), a program that aims to increase the representation of males from racially and ethnically diverse backgrounds in the field of education. Dr. Shealey now leads Rowan's newly created Division of Diversity, Equity, and Inclusion that brings together departments and programs to develop initiatives designed to address issues of access, equity, and inclusion across all of the University's campuses. This transformation work will only happen with a clear design and plan in place. I am looking forward to hearing all about it!

On Thursday, October 17th, we will have the pleasure of hearing from Dr. Alina von Davier, who is the Senior Vice President of ACTNext, which is an innovative multidisciplinary unit within ACT. She has brought together team members with diverse educational backgrounds and is applying a variety of theoretical and data-driven computational methods and statistical modeling of multimodal, large-scale assessment data. This has allowed her and her colleagues to not only develop innovative solutions to challenging problems, but to change the very ways in which assessment is traditionally thought of. Creating a new area within the psychometrics field and bringing together researchers with broad backgrounds ranging from psychometrics, learning sciences, software development, artificial intelligence, and machine learning, takes a transformational vision for the field of educational measurement and assessment. When Alina was at the Educational Testing Service (ETS), I had an opportunity to work with her and see the beginning of her work within Computational Psychometrics. Dr. von Davier's Center for Computation Psychometrics at ETS was a way of acknowledging that in order for the field of psychometrics to move forward, we needed some new and innovative thinking. In the spirit of collaborative problem solving, Dr. von Davier understood the importance of bringing new backgrounds and experiences to the table to engage in how to take advantage of the new types of assessment data available to the field. All of this was done from a position firmly grounded in the learning sciences. I also saw the way in which Dr. von Davier supported and advocated for her team in their projects, assisted them in getting funding to support their work, and collaborated with them on research projects. Again, these things do not happen on their own, and it is with transformational leaders like Dr. von Davier that these things are actualized. Part of this transformation is getting others to buy into the vision and give their support, which is not easy. I can't wait to hear more about Dr. von Davier's journey as she continues to be such a transformational leader within the field of psychometrics.

On Friday, our third keynote speaker will be Dr. Ezekiel Dixon-Román, associate professor of Social Policy & Practice at the University of Pennsylvania. Although trained in the social sciences and psychometrics, Dr. Dixon-Román's program of research is on the cultural studies of quantification, education, and critical theories of difference. Combining theory with methodology, Dr. Dixon-Román asks us to push the envelope and question some of the foundational principles within the field of psychometrics; for example, notions of validity. Dr. Dixon-Román and I were in the same cohort in the psychometrics program at Fordham University. I have had an opportunity to witness the questioning of the status quo within our field and looking for ways in which he could move the field forward in our thinking about psychometrics, assessment, and the impact of how assessment-related decisions affect various populations of students who have been traditionally underrepresented and have different lived experiences. I invite us all to embrace this challenge as Dr. Dixon-Román shares some of his thinking on what kind of transformational changes are needed within the field of psychometrics to help us advance the field, and make sure that we are appropriately serving and providing opportunities to all learners.

We also have an exciting invited panel who will speak about their experiences as it relates to the conference theme. The invited panel includes Alina von Davier, Senior Vice President of ACTNext, Kristen Huff, Vice President of Assessment and Research at Curriculum Associates, and Rebecca Zwick, Distinguished Presidential Appointee in the Psychometrics, Statistics, and Data Sciences area at ETS and Professor Emerita at the Gevirtz Graduate School of Education at UC Santa Barbara. The panel will be moderated by Dr. Ellen Forte, CEO & Chief Scientist of edCount, LLC. They are each amazing in their own right, but you will have to come to the conference to hear more about them and all of the other engaging sessions that we have planned for this year's conference.

When these amazing individuals agreed to be invited speakers at this year's conference, I literally did a dance around my home, from room to room, hands in the air, shouting: Yes! Yes! I may have even shed a few tears of joy (you get the visual, I'm sure). I am looking forward to sharing the excitement that I felt with all of you at this year's 50th Annual Conference! See you in Trumbull, CT, October 16-18th!