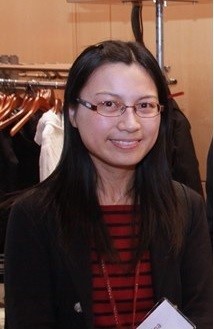 Happy spring! I hope you all enjoy the weather and some outdoor activities. After cold days and thawing snow, finally, spring brings new life and fresh hope. As the country continues to experience reduced COVID spread, many local governments have lifted the mask and other precaution mandates in public places. As a result, students and faculty start to go back to normal routines and events at schools. Whatever your role is, I hope you get a chance to enjoy the spring and some long-awaited gatherings with friends and family.
During the past few weeks, many of us have been transfixed by the unfolding events in the Russia-Ukraine war. It is NERA's priority to support all our members. We have members from Ukraine or Russia or with ties to these regions who are particularly vulnerable currently. Their safety and security are very much in our hearts. I would also like to ask that we separate our feelings about the governments from the people of these regions. It is important that all our members feel supported by our community. Finally, in this difficult time, it underlines cross-cultural awareness and understanding, empathy building, and social and emotional learning, which is essential in today's education and to the world's peace and civilization.
I am excited to share that it is the time of year that we start thinking more about our annual conference. The Conference Team (Beth Perkins, Duy Pham, Frank Padellaro, Kate Nolan) has been working tirelessly to ensure the best in-person experience for our members. As you will read in this issue of The NERA Researcher, we have the Conference Overview and Call for Proposals out for your review. In addition, we have some exciting speakers and featured sessions to provide thought-provoking discussions on supporting learning in this dynamic educational environment, with perspectives from technology, learning science, assessment of student well-being. I hope you feel as excited as I am and plan to submit and present your research to your colleagues at our annual meeting.
One NERA leadership goal is to increase the yearlong activities and engagement outside the annual conference. Out of that effort, I am pleased to welcome Shelby Perry as the new Social Media Coordinator. Shelby will work on creating more engaging social media posts in this role. In addition, I have been working with the Communication Committee, chaired by Mina Lee, to recruit new members to generate a regular digest to provide more inspiring and interactive communication with the members. Additionally, I will be collaborating with the Committee Chairs, Conference Team, and the Board of Directors between now and September to identify webinars and other yearlong activities. Finally, as NERA has been and continues to be a volunteer organization, I would like to invite you all to consider volunteering in these initiatives. Please feel free to contact me at
nndeng@gmail.com
to let me know your interests and suggestions. Your participation and input are critical to the organization's success and thank you in advance for your continued support.
I wish you all a wonderful spring and summer. See you in October at Trumbull, CT!
Sincerely,
Nina Deng
Your NERA President