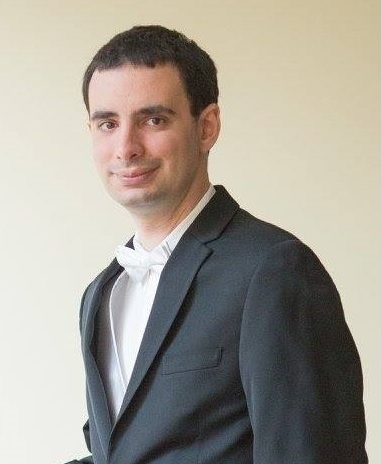 Spring is here! As I look through old NERA newsletters, many presidents discussed the joy of the arrival of spring. Although I am very excited about the warmer weather and all the opportunities that come with it, there are tons of other emotions comingled this year. This spring follows what has been a difficult and challenging year for a myriad of reasons. Over the past year, many of us have experienced the passing of close family and friends, have been sick or had family and friends who were sick with COVID-19 or otherwise, lost their jobs, been furloughed, been separated from loved ones, been forced to juggle the work-life balance of caring for children while working from home, or braved other pandemic-related challenges. We have suffered injustice, faced challenges from natural disasters, and watched numerous unsettling newsworthy events unfold.
However, as spring arrives, I am excited about the potential of hope on the horizon among the current sea of uncertainty. More and more people are getting vaccinated each day, some people are safely able to finally see family and friends that they haven't seen for months or are able to travel in a safe manner, and more signs of the "new normal" are appearing. However, there is still an unprecedented level of uncertainty: How long do COVID-19 vaccines last? Are they resistant to variants? Should my child continue to do school remotely? Are daycares and summer camp safe? Where can I safely travel? When will I return to my office or school in-person? Will there be another COVID-19 surge? What will the summer and fall look like? What will the NERA 2021 conference look like? Although I don't have the answers to these questions, I encourage us to approach the coming months keeping in mind the power of positivity.
Although there have been countless losses in the past year that can never be replaced, I encourage each of you to find and concentrate on the positivity in our current lives. As the saying goes, it's always good to "turn lemons into lemonade." Looking back at the past year, I have had the chance to share invaluable time with my 18-month-old daughter while working from home. I hope you can each find at least one thing you were able to gain from the pandemic.
I think we will also be leaving the past year with a different mindset toward many aspects of life. I recently read an interesting opinion piece listing
"24 ways we've changed during the pandemic that I hope never change back"
, which mentions many changes that we have embraced that I hope we can retain going forward. Although all 24 are important to consider, there are a few that I would like to examine in relation to NERA.
Really asking how your friends and family are doing: When talking to our members, one thing I always hear and deeply value is NERA being a community. Beyond being an educational research association and a yearly conference, our members come back because of the connections made. Throughout the past year, I can think of countless times where members have been sick, been involved in car accidents, lost loved ones, gotten engaged, moved, had children, changed jobs, earned new degrees and gotten promotions, and each time, the NERA family has been there, either with support or congratulatory wishes. These positive relationships are vital, particularly during challenging times and I thank the NERA community for building and fostering these.

Appreciating teachers: Through remote learning, parents have finally had the opportunity to see first-hand the difficult work of teachers and other educational practitioners. This appreciation is overdue. I hope that NERA members in these roles continue to receive the credit they truly deserve.

We got better at virtual: We have all learned more than we ever thought we would want to know about Zoom, Microsoft Teams, Google Meets, Go-To-Meeting, Whova and other online platforms. However, this knowledge allowed NERA to hold a wonderful virtual 2020 conference and is currently being leveraged to host many NERA webinars throughout this year. Thank you to the presenters and those who attended our November, March and April webinars. We have the following webinars planned for the coming months:

May 14, 2021 – Leadership Panel: Managing Your Career – hosted by the NERA Mentoring Chairs
June 2021 – Qualitative Data, Qualitative Tools, Qualitative Designs: Putting It All Together! – presented by Felice Billups, Johnson & Wales
July 2021 – Demystifying Peer Review Processes: A How-To Conversation for Proposals and Manuscripts – hosted by NERA's Doherty Committee
August 2021 – Job Searching – hosted by the NERA Mentoring Chairs
September 28, 2021 – Habits of Mind – hosted by NERA's Educator-as-Researcher Awards Committee
Ultimately, regardless of whether the 2021 NERA conference is virtual or hybrid, this experience will help make the conference a success. On that note, the NERA 2021 conference co-chairs are collecting data from multiple surveys about members' preferences and other considerations regarding the format of the conference, tracking data from public health updates, and collecting qualitative data about travel restrictions and travel budgets at NERA members institutions. Additionally, Hank Johnson, along with our NERA interns, visited the conference hotel in April to explore the procedures that have been instituted to run a conference under the current climate. A careful consideration of these factors will lead to an informal decision in early June as to whether the NERA 2021 conference will be hybrid or fully virtual. More information on the NERA 2021 conference can be found
here
.
Collectivism and volunteerism: Everything NERA does is a result of the never-ending volunteerism of our members. The service of our board of directors, conference co-chairs, appointed positions, committee chairs, committee members and interns has been invaluable and I am thankful for everyone's help this year, particularly when we are all trying to balance an unprecedented amount of responsibilities and challenges. In this spirit, I want to highlight four NERA volunteers, who have gone beyond their roles to make significant contributions to NERA over the past few months:


Hank Johnson, NERA 2021 Conference Co-Chair, organized a fruitful relationship between NERA and the New England Institute of Technology (NEIT) where NEIT has provided four interns for 2021 to support and help the conference team and help with NERA's social media presence. In addition, a public health student is helping with conference planning amidst the pandemic and a graphic design student will assist with NERA's imaging. Of course, Hank's negotiation expertise has been priceless with negotiating with the conference hotel and potential conference platform vendors.

Heather Harris, NERA social media coordinator, served as a mentor for a Winter 2021 NERA intern, creating a set of resources to guide her learning while helping NERA create new social media procedures to improve marketing and cross-pollination. This work will be helpful for future NERA interns this year and has paved a path for NERA's increased social media presence.

Jerusha Henderek, NERA webmaster, worked with Vieth, our infrastructure management company, to create new easily-accessible links on our NERA homepage for members to renew their membership and for prospective members to join our mailing list. These improvements will be extremely helpful in making the membership renewal process cleaner and aid our NERA outreach efforts.

Jonathan Steinberg, NERA 2021 Conference Co-Chair, served as a mentor for a Winter 2021 NERA intern and is serving as mentor for a Spring 2021 NERA intern. With the help of his first intern, Jonathan created a new set of NERA content strands for the NERA Call for Proposals, with informative descriptions for each content strand. These help align the NERA keywords previously used with the 2021 conference theme and the interests of current and prospective NERA members.
Finally, in reaction to the numerous events of racial injustice, NERA condemns all discrimination and violence and will further commit to efforts of social justice. In this spirit, the 2021 conference co-chairs have added a content strand to their Call for Proposals dedicated to Diversity, Equity and Inclusion. More information on this and the other content strands can be found on page 7. Additionally, the NERA Board of Directors is reviewing proposals for two new NERA committees during the May Board meeting, the Membership Committee: Underrepresented Groups, and the Membership Advocacy Committee. It is critical for NERA to carry out the proposed missions of these committees. During the May Board Meeting, the Board of Directors will also be reviewing proposed changes to the NERA mission, in light of these efforts.
I wish each of you a wonderful spring and summer and hope you can all use the power of positivity to guide your lives and remain hopeful through these unprecedented times. Please feel free to reach out to me at
sholtzman@ets.org
at any point, with questions or concerns. I look forward to seeing you all at our forthcoming NERA webinars and at the 2021 NERA conference.
Steven Holtzman
Your NERA President