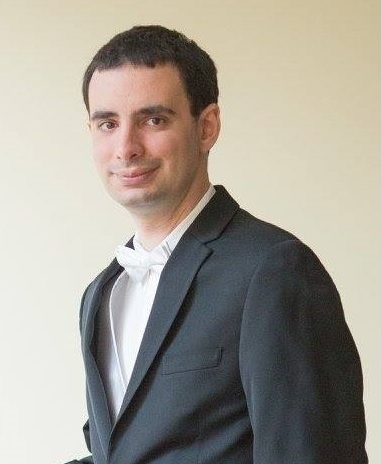 NERA for the Gold! As I recently watched the 2021 Summer Olympic Games come to a close, many thoughts came to mind. It was very exciting to cheer on Gabby Thomas, daughter of my NERA 2013 conference co-chair, Jennifer Randall, as she earned a bronze medal in the women's 200m and a silver medal in the women's 4 x 100 relay. She did a wonderful job in representing our country and I look forward to following the bright future she has ahead of her. Go Gabby!
On a broader perspective, it was bittersweet to watch this year's Olympics. Athletes train for years and often, their whole life, to compete in the Olympic games. For many that had specifically trained for the postponed 2020 Summer Olympics, the 2021 Olympics may have been their only chance to shine. As the games approached, Delta variant cases rose and the world was concerned with a potential outbreak and the possibility of the games being canceled. Thankfully, with a wide variety of COVID-19 mitigation efforts in place, the events went smoothly, with minimal issues. This shows how society must be resilient and find innovative ways to proceed as this new phase of the pandemic progresses.
Although I will leave it to the conference co-chairs to describe everything that they have planned, I will use this opportunity to thank Haifa, Liz, Hank, and Jonathan for all of the time they have dedicated to make this conference possible. Throughout the past 18 months, nothing was certain and despite the ever-changing landscape, they have continuously found new solutions that promise the best possible NERA 2021 conference experience. They have secured two phenomenal keynote speakers, five workshop presenters and multiple panels, received 140 conference proposals, and are building multiple conference platforms to emulate the in-person NERA conference experience we look forward to each year.
As the conference approaches, I am reminded of the theme that my conference team and I chose almost two years ago for this year's conference, Using Data to Solve Education's Challenges. This theme is more important than ever today, as it is critical for all members of the education community to both know how to use data appropriately when facing challenges, as well as take advantage of the myriad of new data available through virtual platforms. Although there continues to be a great amount of uncertainty today, data-driven decisions can help deliver clarity on answering many questions that arise. Similarly, virtual learning has introduced data that was never available before that can be invaluable to researchers and improve the educational experience for both students and educators. The keynotes, panels, invited sessions, submitted presentations, as well as my presidential address, will provide insights on these topics that I hope will be helpful, both in your professional and everyday lives.
As this is my last NERA Researcher presidential message, I would also like to note that the success of the NERA organization and conference wouldn't be possible without our Board of Directors, appointed positions, committee chairs, committee members, and dedicated members (like you!). Your contributions to the organization have been invaluable and have allowed the organization to accomplish its goals this past year. We have continued to build the NERA community, hosted six thought-provoking webinars (and one more to come) and cultivated new leadership opportunities, in addition to planning for the upcoming conference. Additionally, this work has allowed NERA to receive sponsorship offers from 17 institutional members, contributing over $15,000 to help subsidize costs of the 2021 conference. On that note, I would also like to thank our institutional members, listed below, as the NERA conference wouldn't be possible without your support.
| | |
| --- | --- |
| Organization | Level |
| Pearson | Diamond B |
| NCIEA | Platinum |
| American Board of Surgery | Platinum |
| Cognia | Platinum |
| College Board | Platinum |
| edCount, LLC | Platinum |
| Educational Testing Service | Platinum |
| HumRRO | Platinum |
| Johnson & Wales University | Platinum |
| ACS Ventures | Gold |
| American Board of Internal Medicine | Gold |
| Buros Center for Testing | Gold |
| Curriculum Associates | Gold |
| Endicott College | Gold |
| James Madison University | Gold |
| National Board of Medical Examiners | Gold |
| University of Massachusetts Amherst | Gold |
For these reasons, NERA continues to win the proverbial gold medal for being the premier regional educational research organization and conference. Over the past year, it has been a great honor to serve as your president and work with you to ensure NERA retains this status. I wish each of you a wonderful start of the fall and hope you can each strive for the gold in everything you do, despite any challenges presented through these unprecedented times. Please feel free to reach out to me at
sholtzman@ets.org
at any point, with questions or concerns. I look forward to "seeing" you all at the 2021 NERA conference.
Steven Holtzman,
Your NERA President