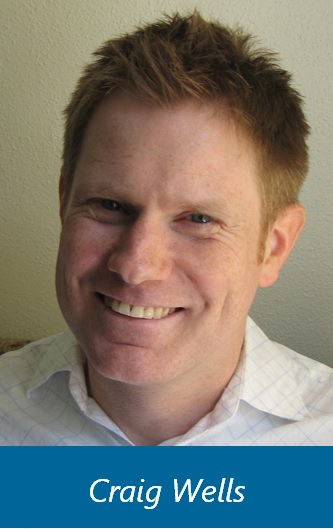 Dear NERA Colleagues,
As I am writing my last President's Message, the air temperature is cooler, dusk arrives earlier, and it is beginning to feel like autumn. The arrival of fall brings the start of the new school year and also means that the NERA conference is quickly approaching. Although spring is typically considered the start of new beginnings, for many of us NERA members, fall is our beginning. There is the beginning of the school year when parents prepare their children for a new grade. This morning, I just walked my excited and nervous six-year old daughter to the bus stop for her first day of 1st grade where she will begin another journey learning new ideas, practicing new skills, rekindling old friendships as well as meeting new friends. For teachers, fall is a time to meet their new students, and prepare and present new lessons to engage and challenge them so that they will continue to grow. Administrators prepare for the new school year, organizing professional development opportunities for their teachers and establishing systems to provide supports necessary for teachers, staff, and students to be successful. In a university setting, we are welcoming new students, orienting them to their new communities and preparing them to be successful in their career development. The fall has always felt revitalizing for me, but not just because of the change in the weather, but because a new academic year has begun and with every new academic year comes the opportunities to try and to learn something new.
This fall, I am challenging myself by learning new ways to enhance my teaching. As I am preparing to teach my statistics classes — two classes that I have taught many times in the last 13 years — I am trying a new strategy to enhance students' learning experiences by "flipping" my classroom. In the flipped classroom, students watch a video of a lecture prior to class and then they work on "homework" exercises in class. The purpose of using a flipped classroom is to increase student engagement, learning, and fluency by providing new knowledge through independent learning opportunities and providing instructor support to students while they solve problems. As I am preparing my lesson plans and lectures, I am learning how to use various technologies to create "lectures." In doing so, I have had to consider how to present material to students in a format that is simple and convenient to use, covers the essential concepts, and ideally is somewhat entertaining to keep the students' attention. I am also developing assignments for class activities to reinforce the important ideas in the previewed lessons and practice the skills I want them to know so that students will leave my classes understanding the material and knowing how to implement the methods in novel contexts. Learning how to teach a course using a flipped model has been challenging for me and yet it has been invigorating. Although it would be easier for me to continue to teach the courses the same way as I have done in the past, I believe it is important to continue to improve, learn, and try new things.
As October draws near and with it the arrival of the annual NERA conference, I eagerly anticipate the exciting opportunities our conference co-chairs have been organizing for us to learn, share, and discuss new ideas through research presentations and posters, workshops, keynote speakers, panels, interviews, personal conversations, and, of course, my presidential address. There will also be a few new things in the upcoming conference. For example, consistent with the theme of this year's conference,
Using Technology to Enhance Education: Challenges and Opportunities
, we will have a new session dedicated to demonstrating the use of technology in research and supporting education. This year we will have two organizations present their technology products:
iReady
and
Stata
.
iReady
is an adaptive and diagnostic assessment developed in alignment with common core standards for K-12 mathematics and reading instruction created by Curriculum Associates. Because
iReady
was built on a vertical scale, it also provides a measure of growth.
iReady
has received numerous awards and recognition and the demonstration is sure to be interesting for the NERA audience.
Stata
is one of the top software packages for statistical analysis and is used by universities and in industry. In addition to providing all of the basic types of analyses (univariate, multivariate, and power analyses),
Stata
continues to add new features and models such as structural equation modeling, hierarchical linear modeling, Bayesian statistics, latent class analysis, and item response theory. Those interested in conducting statistical analyses in their research will find the
Stata
demonstration valuable.
I am very excited for the new things I will learn at the upcoming NERA conference. The program co-chairs, Daniel Jurich, Jason Kopp, and Whitney Smiley, have worked tirelessly to put together an excellent conference program. We received a very large number of diverse and high quality proposals that were thoroughly reviewed (thanks to all of the reviewers), so I am confident the paper and poster sessions will be informative and enlightening. In addition, there will be five workshops that will cover various topics including using avatars in mixed reality simulations to support teacher preparation, applications of an alignment evaluation framework, how to create a viable action/mixed methods research proposal, moving from paper to online assessments, and using
R
to automatically generate research reports. In addition to the paper and poster sessions, workshops, and technology demo sessions (previously described), Virginia Edwards will provide a keynote address, and a keynote panel will discuss important issues about school choice initiatives. The conference will also include an interview with Kurt Geisinger and a panel discussion with the NERA past-presidents. If you are planning on attending the conference, I encourage you to register for the conference and reserve a hotel room as soon as possible. You can also encourage your colleagues and peers to attend the conference with you, so they can see how NERA members embrace the opportunities that fall sends our way. I look forward to seeing everyone in October!