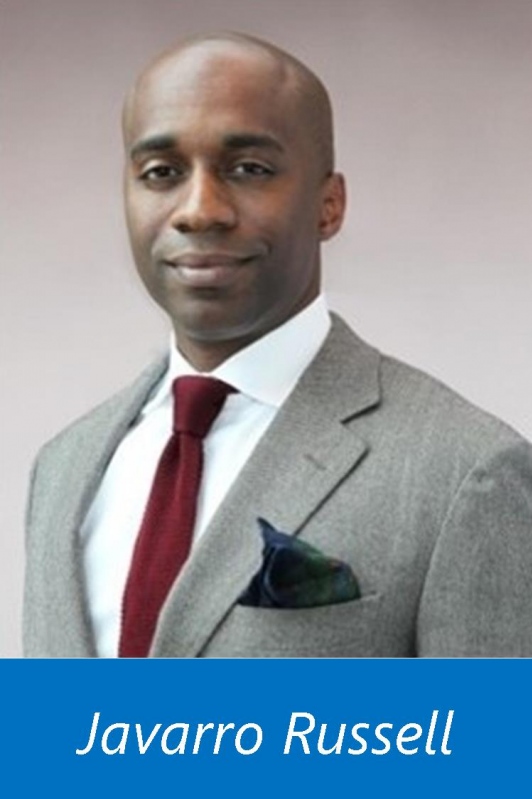 Dear NERA,
I hope all is well with everyone. I must admit that I am extremely honored to serve in the role of NERA President. This organization has given much to me academically, professionally, and socially. Each of those gifts have been enhanced by our organization's welcoming environment for volunteers. To witness the genuine interests, commitment, and collaborative efforts that have been garnered by NERA has only inspired me to engage further with NERA. I can recall my first NERA Conference, which also included my first volunteer experience.
Steve Sireci
and
Jennifer Randall
asked that I participate in a Diversity Task Force for NERA in 2008. I said, "Sure." In 2012, I was asked to step in as a board member for one of my colleagues. I said, "Of course." I was then elected as a board member in the next year. In 2014, I was asked to co-chair the 2015 NERA conference. I said, "How could I turn down an opportunity to increase my stress level for the good of NERA?" And with last year's election I am now humbly serving as President. In each of the roles that I've previously served in, I have had strong leadership to support my efforts. That is yet again the case.
Craig Wells
and the NERA Board of Directors have strengthened the organization to ensure that it can continue to provide its members with what it has given me, academic, professional, and social enrichment.
Under Craig's leadership, 2017 was a great success for NERA. The conference brought in new members and new sponsors. The organization has introduced innovations to our infrastructure and has continued to focus on the membership experience. Our Infrastructure Committee has been hard at work with improving our proposal system, which is at the heart of the planning process for the conference. The Graduate Student Issues Committee has continued to be a critical avenue for engagement with graduate students. The Communications Committee has created a social media coordinator position to further engage our members. And our Awards committees have been focused on identifying our members who should be celebrated for their work. These committees, as well as other NERA committees, have created a solid foundation for our work now and into 2018.
The theme of the 2018 NERA Conference is
Honoring the Past in Educational Research, While Looking Ahead: What Does the Future Hold?
This theme is one that I have been thinking about for quite some time. As members of NERA, you know that research is not done in a vacuum. It is inspired by, and connected to the work that has been done in the past. While I'm aware that the most exciting parts of research are often the methods and the results, it is the literature review that is our opportunity to honor and reflect upon the work that has come before us. Even more, it is where we are able to build the case for our research hypotheses. In next year's conference we want to make sure that we highlight the work that has contributed to the forward-thinking research that will be presented. The 2018 Conference Co-Chairs,
Jade Caines Lee
(University of New Hampshire) and
Tabitha McKinley
(State of New Jersey Department of Education) are working diligently to provide a program that is thoughtful and reflects the rich history of the organization's efforts to promote quality educational research. Our keynote speaker will be
Mr. Terry Mazany
who perfectly embodies this year's conference theme based on his service in urban public school districts, as well as his appointment to the National Assessment Governing Board. We also plan to dig through the NERA archives to find researchers that have presented in areas that have evolved substantively, and allow them to reflect on those changes.
Alongside the work that we will be doing for the conference there are several other things that I would like to accomplish during my tenure as president. Given that my first NERA Conference included an impactful volunteer experience, the issue most important to me is engaging NERA members through volunteer opportunities and events or projects outside of the conference. We were able to gather volunteer interests from over 30 NERA members from the recent post conference survey. Over the next few months we will be identifying opportunities for those volunteers to become more engaged with NERA. In a semi-related fashion we will also be looking for NERA members who can present webinars to members as well as nonmembers to garner more interest in our organization. The strength of NERA rests on our ability to engage our members in volunteer activities. Through these efforts, I hope to inspire you all just as Jennifer and Steve inspired me to contribute to the Diversity Task Force, and as
Thanos
inspired me to fill in on the board of directors for one of our colleagues, and as
John
inspired me to co-chair the conference, and as
April
inspired me to run for president.
I wish you all the best and look forward to seeing you in October 2018, if not earlier (stay tuned for announcements on planned social events). I will leave you all with an inspiring piece of poetry:
Roses are red, Violets are blue
There was a fork in the road,
And
Educational research is the bees knees.
By
Javarro Russell