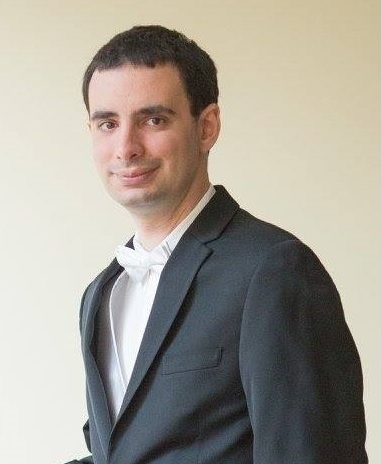 I am honored to serve as your 2021 NERA president. You may notice that I have signed all of my e-mails with "Your NERA President." This is purposeful—as I ran for this position with the goal of listening to and working with you all, because as a team, collectively, we can ensure NERA has continued growth and success in the coming years. On that note, I will start this message with a request for any and all of you to reach out with feedback you may have to enrich the organization. NERA is great because of its wonderful community, and your input will help maintain this.
I want to take this opportunity to thank NERA's 2020 President Ross Markle and the NERA 2020 conference co-chairs, Madison Holzman, Andrew Jones, Jonathan Rubright, and Thai Ong, for putting together NERA's first virtual conference in the midst of such a challenging year. Your hard work and dedication have provided a foundation for NERA to build on whether the NERA 2021 conference is virtual or hybrid. Congratulations to all the NERA 2020 award winners, Rebecca Kang McGill-Wilkinson, Briana G. Craig, Catherine O'Callaghan, and Sara Finney, for your well-deserved achievements.
As we begin the new year for NERA, I am excited to welcome Bo Bashkov, Tabitha Bellamy, and Jonathan Rubright to the Board of Directors, Katrina Roohr as Secretary, Matthew Speno as the GSIC chair, and Nina Deng, who will be continuing in her new role as president-elect. I thank you and all of the new committee chairs and those appointed to positions (which can be found on Page 2) for your continued service to NERA. I look forward to working with each of you in the coming year.
I would like to officially announce my 2021 conference co-chairs, Hank Johnson, Haifa Matos, Liz Spratto, and Jonathan Steinberg. They are already doing a terrific job planning for the 2021 NERA conference amidst the COVID-19 pandemic. I am thankful to be working with such a great team and confident that the 2021 conference will be interesting and exciting, regardless of how the conference is held. In case you missed it, our current plan for the 2021 conference was included in my holiday message, which can be found at
https://www.nera-education.org/presidents_holiday_message.php
. More details on this can be found on Page 12. Please watch for updates throughout the year as the conference co-chairs and I seek feedback on potential conference formats and sessions, send updates, and announce the Call for Proposals.
As we think about the 2021 conference theme "Using Data to Solve Education's Challenges," it is important to consider how we can use data to explore any tasks we encounter at work and in our everyday lives. This includes using both quantitative and qualitative data to make well-informed data-driven decisions. In this spirit, in order to drive toward NERA's goals for this year, the Board of Directors started their term with an onboarding survey with both closed and open-ended questions to explore what NERA does well and where NERA can improve. The survey results were very informative and presented at the January 2021 board meeting. These findings helped pinpoint four overarching goals for NERA to concentrate on for the 2021 year:
Planning the 2021 Conference Amidst the COVID-19 Pandemic: As discussed earlier in this message, the conference co-chairs will build upon the success of the 2020 conference to deliver a wonderful event, regardless of whether it is virtual or hybrid.
Increasing Outreach, Membership, and Diversity: These three pieces are paramount to NERA's success. I have worked closely with all NERA committees to ensure that we focus on these this year. This will include: the Membership Committee coordinating outreach to potential new members, the GSIC reaching out to a wider population of graduate (and possibly undergraduate) students, the Educator-as-Researcher Awards Committee reaching out to educators, a new ad-hoc committee reaching out to diverse populations that NERA has not reached in the past, and the Communications Committee expanding our social media outreach. The conference co-chairs will work together with all of these committees to ensure these efforts foster increased proposal submissions and attendance for the 2021 conference. Additionally, NERA members will be reaching out to other organizations with overlapping concentrations, such as NCME, NEERO, NEAIR, EERS, and ACTER, to build partnerships, help support each other's membership, and assist in cross-promotion efforts.
Yearlong Activities: NERA will continue to strive to hold additional activities to benefit its members throughout the year. Our webinar coordinator, Alia Ammar, hosted our first webinar of the year in November, "Boston University COVID-19 Modeling: Insight on the Relative Impact of Interventions for Re-Opening a Large University in an Urban Environment," with a great turnout. The Mentoring Program is working on expanding opportunities outside of the conference, and many other committees plan to host more webinars throughout 2021.
Cultivating NERA Leadership: To ensure that the NERA community remains strong for the future, we must continue to cultivate NERA leadership. In this spirit, during the January 2021 board meeting, the Board of Directors discussed methods to ensure they remain visible to NERA committees and members. NERA leadership will be working on updating the NERA Handbook so that information about all committees and roles is publicly available and so that members have the information they need at their fingertips to succeed as they take on new roles. Additionally, we are working to ensure all NERA members are encouraged to join committees and have opportunities to seek leadership roles, thus continuing to build the NERA leadership pipeline. On this note, please review the list of NERA committees on Page 2 (and the descriptions of the various committees posted at https://www.nera-education.org/committee_descriptions.php). Reach out to me or committee chairs if you are interested in joining any of the committees. Your help would be appreciated.
I am excited to work with the NERA community in these important initiatives in the coming year. Please feel free to reach out to me at
sholtzman@ets.org
at any point. I look forward to seeing you all at our forthcoming NERA webinars and the 2021 NERA conference.
Steven Holtzman
Your NERA President