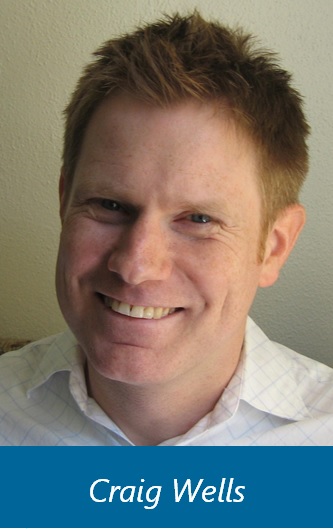 Dear NERA Colleagues,
I am certain you are enjoying the arrival of this beautiful spring weather as much as I am. Although I do not want to rush the long awaited warm season, I want to tell you why I am eagerly anticipating our annual NERA conference in October. Every year, I look forward to the opportunities this conference provides our community — the opportunity to interact with colleagues and friends, discuss important educational challenges and possible solutions, present and listen to research on educational issues, and hear from experts in the field on contemporary topics that are influencing education. The conference committee has been working hard to create an engaging program and already has exciting things planned for this year. For example, the keynote speaker, Virginia Edwards, who served as editor of
Education Week
for many years, will share her extensive experience in education with the NERA membership. In lieu of a second keynote speaker, we decided to construct a keynote panel to address important issues pertaining to school choice. The panel members will include Preston Green, Professor of Educational Leadership and Law at University of Connecticut, and Jeffery Henig, Professor of Political Science and Education at Columbia University; both of whom have published extensively on topics related to school choice. This panel format was selected to encourage the exchange of ideas and audience participation with the goal of better understanding the issues surrounding school choice, such as the advantages and disadvantages of vouchers and charter schools. We have also planned an engaging panel discussion comprised of NERA past-Presidents, including John Young, April Zenisky, Darlene Perner, Lynn Shelley, and Kristen Huff, who will discuss and facilitate participation of conference attendees about future issues in educational research. Lastly, we have planned an interactive conversation with Kurt Geisinger who is the Director of Buros Center for Testing and Professor at University of Nebraska. The conversation will partly be driven by questions raised from the audience via social media that will be presented to Dr. Geisinger at the session, allowing for both pre-submitted questions and real-time discussion. When our conference committee set about their work in designing our meeting, their mission was to encourage the engagement of all our conference attendees, and their efforts are evident in the program thus far.
The theme of the 2017 NERA conference,
Using Technology to Advance Education: Challenges and Opportunities
, is particularly relevant given that the role of technology is continuing to grow in education; and, if implemented appropriately, technology will enhance the education of all students. An effective education system involves many aspects, including having a strong curriculum, instruction based on best practice that supports competence, autonomy, and differentiation, and an assessment system that provides useful and immediate feedback that informs instruction. Technology can help support several of these goals, especially related to instruction and assessment. For example, computer software can be used to provide adaptive learning where the lessons are tailored to the student's experience and current level of skills that can supplement in-person instruction. This is particularly helpful in large, heterogeneous classrooms where it is difficult to personalize or differentiate instruction. Having students work on computers and tablets to supplement in-person teacher instruction is particularly helpful as classroom sizes continue to increase, making it difficult to address individual student needs. This same technology can be used to develop assessments that are tailored to each individual student's current level of proficiency via computerized adaptive testing. Recent advances have explored how video game-like technologies can be incorporated into instructional platforms where students remain engaged with lessons for which the level or difficulty is determined based on the student's current level of skills. Furthermore, while the students are playing the games, data are collected that can be used to infer how much the student is learning, relative weaknesses and strengths in the student's understanding, and whether the student has mastered the material and should progress to the next level.
For the technology to be effective, however, we need to rely on strong educational research that establishes the foundations of specific domain knowledge. For example, having a well-tested and clear description of a learning progression in algebra for middle-school students that is connected to curriculum and instruction is necessary so that we can construct software that can provide appropriate lessons given the student's current level of skills and knowledge. We also need a clear model for how to assess student learning, especially for providing feedback to students on how well they are progressing, and to identify the subsequent level of instruction for the student. To accomplish these goals, the development of the software and technology must be created using a multi-disciplinary approach with curriculum, instruction, and assessment experts working together with software designers. One consequence for the use of technology in classrooms is that it may require us to revisit how we train graduate students, especially related to their curriculum, so that they can have the skills necessary to support effective instruction.
I am very excited for the future of learning and education. One of the reasons for my excitement is the advances in technology to support effective teaching practices and student learning. Although technology cannot replace great teaching, it can certainly support and enhance learning experiences. The appropriate use of technology may allow teachers and educators to spend more time with students who are struggling, while at the same time providing other students with lessons that they can work on at their own pace. Another reason why I am excited for the future of education is because we have some of the best and brightest minds working on improving education, as exhibited at the NERA annual conference. To continue our tradition of excellent research, I strongly encourage you and your colleagues to submit a proposal for the upcoming conference. If you know graduate students or colleagues who are doing interesting research in education, but are not aware of NERA, then encourage them to submit a proposal to the annual conference. We are looking for multi-disciplinary experts to join our conversations in October.