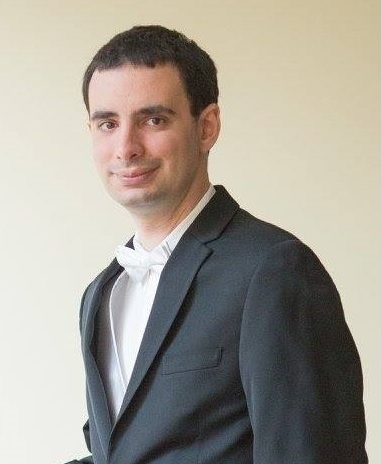 First, on behalf of the NERA Board of Directors, the 2021 NERA conference co-chairs and the rest of the NERA leadership team, I would like to wish you and your families a joyous holiday season and a happy new year!
I also want to thank those of you that submitted
NERA testimonials
for Thanksgiving. We got some great ones and they will be posted on the NERA website. I would like to congratulate Sarah Ferguson and Darlene Perner who were randomly selected for $25 Amazon gift cards for their submissions.
Regarding the testimonials, I would like to note in my own submission, I wrote that I am thankful for the "wonderful community" that NERA helps bring together and continues to grow, which includes each of you. Thus, as we close 2020, I think it is important for us to think of the NERA community in which we all play an integral part. As a community, this has been a challenging year for many. For those of you that may have lost a loved one, we express our deepest sympathies. For those of you that may have been sick or had family and friends who were sick with COVID-19 or otherwise, lost your jobs, been furloughed, faced challenges from natural disasters, suffered the pain of continued racial injustice, been separated from loved ones, been forced to juggle the work-life balance of caring for children while working from home or faced other pandemic-related challenges, our thoughts are with you. Although we were not able to get together in person this past October, as a community, we are stronger together. In that spirit, I encourage each of you to reach out to others in the NERA community, as I have done here, to wish them happy holidays and see how we can help each other and be "together" from afar.
As we enter 2021, I am hopeful for a better year for all. As to what this means for the NERA organization and the 2021 NERA conference, I want to highlight a few thoughts:
NERA will host several webinars, offer new mentoring opportunities, and an expanded social media presence, so please stay tuned for these exciting announcements!
The NERA 2021 conference co-chairs, Hank Johnson, Haifa Matos, Liz Spratto and Jonathan Steinberg, have been doing a wonderful job in planning the 2021 NERA conference, with contingency plans to be in-person, virtual, or hybrid so we can be as flexible as possible as we navigate through this time of uncertainty. We are planning under the following principles:

Our first priority is maintaining the health and safety of our current and prospective members.
Regardless of the circumstances of how it takes place, we will be putting on an event that can best meet NERA's mission of "encouraging and promoting educational research by sponsoring an annual conference at which formal presentations, feedback, and professional interchange about research occurs" for all members.
Note that the NERA conference co-chairs, NERA Treasurer Tia Fechter, and I have been working closely with the Trumbull Marriott and are very close to finalizing an agreement where our decision will have NO financial implications for NERA, so this will allow finances to not be a determinant in our decision.
During the January Board of Directors meeting, the conference co-chairs will present their plans towards this goal, which will include:

careful tracking on all public health updates
surveying NERA membership in the early spring, as to their preferences and other considerations regarding the conference, such as the feasibility of travel in the fall and associated budgets

Please look forward to further updates in next few months, including a full Call for Proposals, but know that we are all committed to planning a wonderful 2021 conference. If you have not seen it, our conference video advertisement can be viewed at: https://www.youtube.com/watch?v=Db-IpB55bTw
If you have any questions, please contact me at
sholtzman@ets.org
.
Happy Holidays,
Steven Holtzman
Your NERA President